Short bios of our Board of Directors and Executives follows:
Mr. Joseph David Fournier:Board Chairman and CEO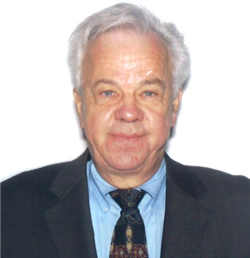 The Senior Project Manager is a French Canadian with an I.Q. of 160 and holds a B.Sc.E.E.(with Distinction) from the University of Alberta, in Edmonton. The Senior Project Manager also holds an M.Sc,E.E.(Plasma Physics/Nuclear Engineering)
Over 25 years of Progressive Upper Management experience in: Project Management, Procurement, Construction Management, Research and Development, Operations, Start-ups, Manufacturing, Design and construction of all types of Energy production Facilities, Industrial, Commercial and Residential Construction, Software Development and real estate development.
The Managing Member is also the CEO of AscenTrust, LLc.. AscenTrust provides Front End Project Design, Project Management and Construction Management
Mr. Les Dain: Active Board Member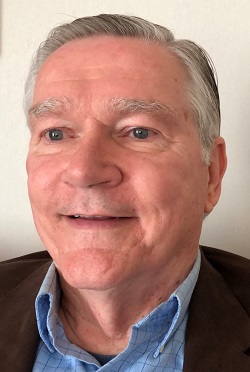 Mr. Lester C. Dain obtained a Bachelor of Science in Electrical Engineering from the University of Arkansas.
Lester has 45 years' experience in operations, technology development, consulting, finance and international development. Has two patents awarded. Served in the US Army Corps of Engineers in Europe and the US, received two Army Commendation medals. Lester's focus has been leadership in systems development and efficiency improvements of organizations. Have established, directed and managed budgetary functions for units with over 700 employees, meeting revenue benchmarks and delivery schedules of customer products worldwide.
Lester's skill sets include budgeting, planning, financing and community service development. Les has a long history of involvement in the financial sector and maintains a comprehensive network of highly experienced funding resources for capital projects in many sectors – industry, commercial, education, health, energy and transportation.
Mr. Thomas Bersch: Active Board Member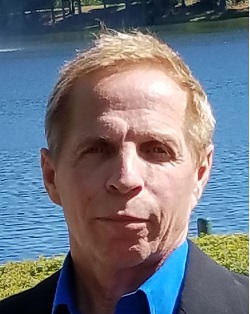 Mr. Thomas R. Bersch brings more than 25 years of experience in leading businesses, from small start-ups to some of the largest global corporations. His professional portfolio consists of providing direction and leadership to newly developed divisions and start-ups at companies like Blue Cross blue shield , SC Johnson, Fidelity , Compuware, TLC Office Systems, and NoteID. With an extensive knowledge of PMO performance, Tom has a proven ability to facilitate cooperation among cross-functional project teams and has consistently ensured that all projects are delivered on time, within budget, and within scope. Tom specializes in working at the executive level to develop solutions to resolve challenging business issues. Skilled at identifying business needs, Tom is adept at developing solutions and executing strategic efforts that lead to company success. Through his knowledge and vision, Tom has effectively managed over 40 global projects utilizing standard industry methodology.
Dr. Gary Sorenson: Academic Consultant to the Board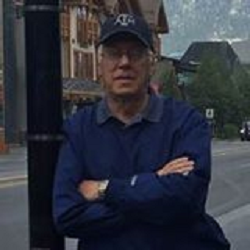 Dr. Gary Sorensen received a Bachelors of Science in Civil Engineering and a Masters of Science in Urban Planning, Dr. Sorensen began his career in the early 1970's as an Environmental Engineer with the Medical Service Corp, 1st US Army. He returned to complete his Doctorate in Environmental Design.
Over the next 20 years he established a dual role as an environmental consultant and lecturer/professor at Texas A&M University and the University of Tennessee. Dr. Sorensen's teaching was primarily in the field of engineering materials science to students in architecture, construction science and civil engineering.
In 1994 Gary left Texas A&M to devote fulltime effort to utilize the advancements in energy and environmental technology to give agricultural and industrial wastes a rebirth for the generation of electrical power and to manufacture building materials for civil construction. he continued to work with consultants and developers interested in creating sustainable built environments that are "green", energy efficient, recyclable, spatially efficient, eco-friendly and whose materials promote good healthy environments and minimize adverse health effects.
Mr. John Ricks President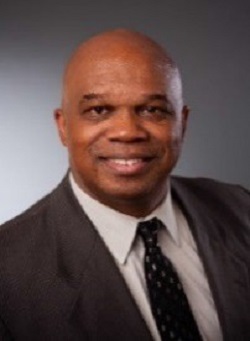 John Ricks holds a B.S. in Chemistry and an MBA in Finance, both from the University of Houston. He has spent several years as an Adjunct Professor of Finance in the Graduate School of Business at the University of Phoenix (Houston).
John Ricks has more than 30 years of experience working in the Energy Industry. He has worked on teams that developed, financed, and constructed electric power plants from California to the Netherlands. Mr. Ricks has also handled Mergers and Acquisitions of power projects and power companies. He was instrumental in the IPO (Initial Public Offering) of Destec Energy which is now Dynegy. As Asset Manager, Mr. Ricks managed more than 10 electric power projects ranging in size from 200 MW to more than 600 MW. In addition to working for Reliant Energy, Dynegy, El Paso Merchant Energy, and Constellation Energy, Mr. Ricks has served as Vice President, International Business Strategy for Borg Inc., as President and principal owner of Onyx Retail Energy L.P., and currently as President of OEG Onyx Energy Group LLC. He has also served on the Board of Directors for the Houston Women's Business Counsel and is currently serving on the Board of Directors for the National Black Chamber of Commerce. Currently, Mr. Ricks brokers the sale of petroleum products and provides energy solutions for clients by assessing their energy needs and proposing solutions from demand-side management to energy supply contracts, negotiating contracts with "top-tier" energy and energy conservation companies for clients in the United States and abroad.
Mr. Keith Riddle: Funding Advisor to the Board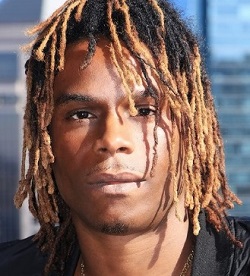 Mr. Keith Riddle is a visionary entrepreneur who can mobilizes monetary principles to assist clients in building and funding ideas and turning them into successful businesses.  He is a Corporate Developer and Funding Magnus. He has been responsible for funding in the energy sector and is developing bigger international projects specializing in advanced green technologies.
Mr. Darpan Saxena Business Planning Consultant
Darpan Saxena is an Electronics & Communication Engineer and also has an MBA from the Indian Institute of Management (IIM), Udaipur.
Darpan Saxena is a Marketing Strategy consultant and a practitioner of Analytics in the field of Marketing. In his 6+ years of experience, he has crafted go-to-market strategies for brands like Abbott (in Singapore), Alstom T&D, Genpact, CAPCO, and CL Educate apart from the other small and medium businesses which have witnessed growth through his marketing and strategy consultation. Darpan has worked as a Product Head of the biggest vertical of an education technology company in New Delhi.
Mr. Jim Barnhill Operations in Bay City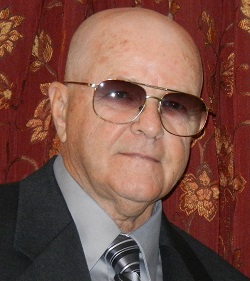 Mr. Jim Barnhill has more than 25 years of experience in managing startups in the agricultural, aviation and farm equipement. Jim has operated a flying service, a Tractor and implement business, a trucking company, and performed duties as an Ag Pilot. Managing an Allis Chalmers Tractor dealership presented its own set of challenges but meeting those challenges resulted in the dealership winning numerous awards for excellence. His company set records for new equipment sales in the first two years of operation. As a small business owner Jim has amassed an unparalleled wealth of knowledge of hands-on problem solving, financial management, personnel challenges, and day-to-day management of complex business entities.